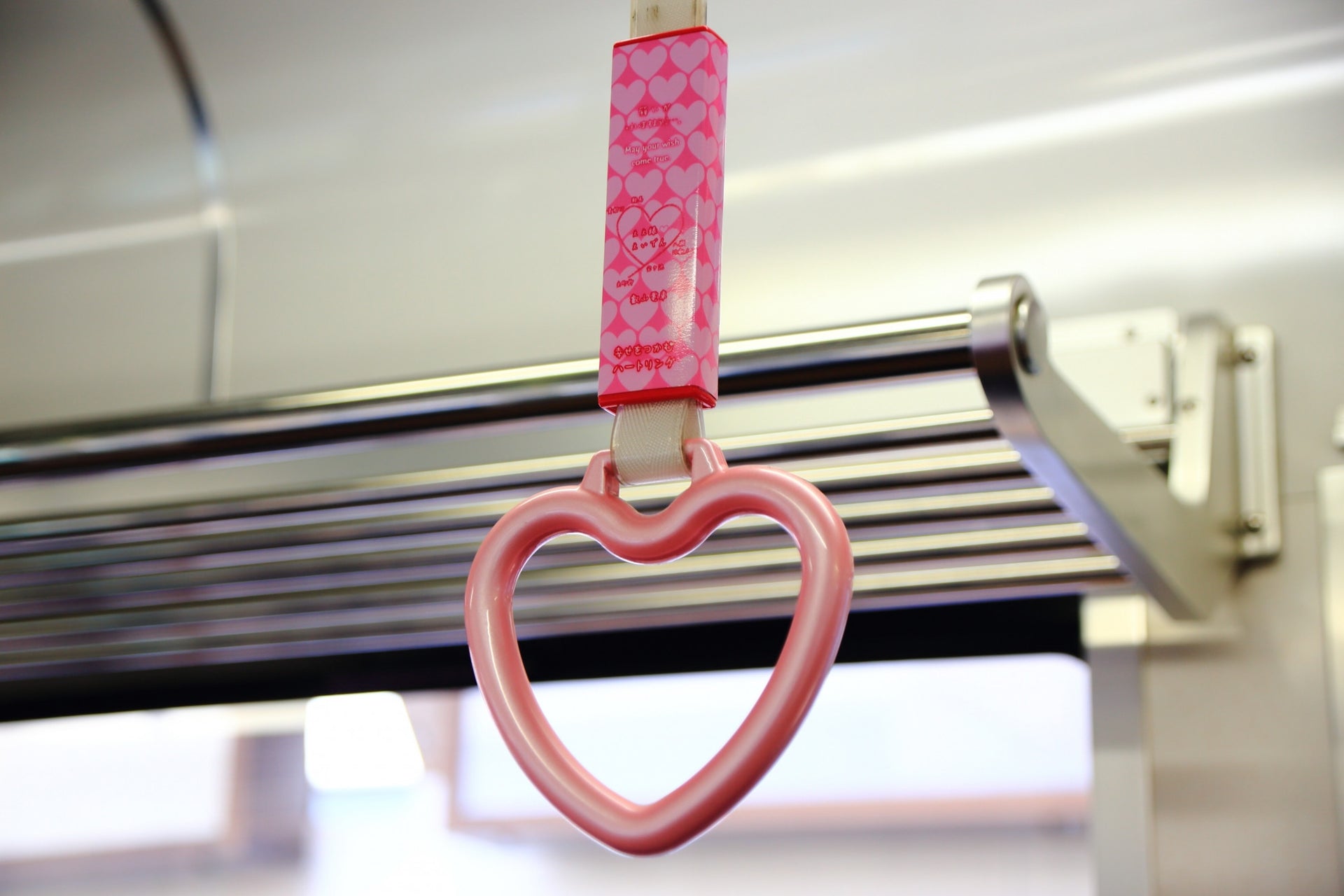 Heart Tsurikawa, the urban legend…
If you ever have the chance to come to Kyoto, there's an old railway that takes you to the hills and rice fields around the city you shouldn't miss. The Kirara (part of the Eizan Railway) became very popular in Japan thanks to its tsurikawas. Actually, thanks to one of them to be precise. 
The railway company had the great idea to install a unique pink heart-shaped tsurikawa in one of its 22 carts. 1 unique tsurikawa, out of 1028! And to spice up the game a bit more, they even change its position every few days!
Needless to say that people here got absolutely crazy when they heard that story and the hunt of the Holly Tsurikawa made it to national news soon after its release.
It's true you have to be very lucky to see it. Well… you can also spend a whole day riding as many trains as possible and check every cart, but you'd kill the magic and probably end up with local staff questioning your motivations…
Grab it and may your wish come true! Young Japanese women believe that finding it is a good sign for their fulfillment in love.
Spent hours in local trains without any sign of heart tsurikawa? No problem! You can still get the key holder! Not sure you'll have the same luck for love though…