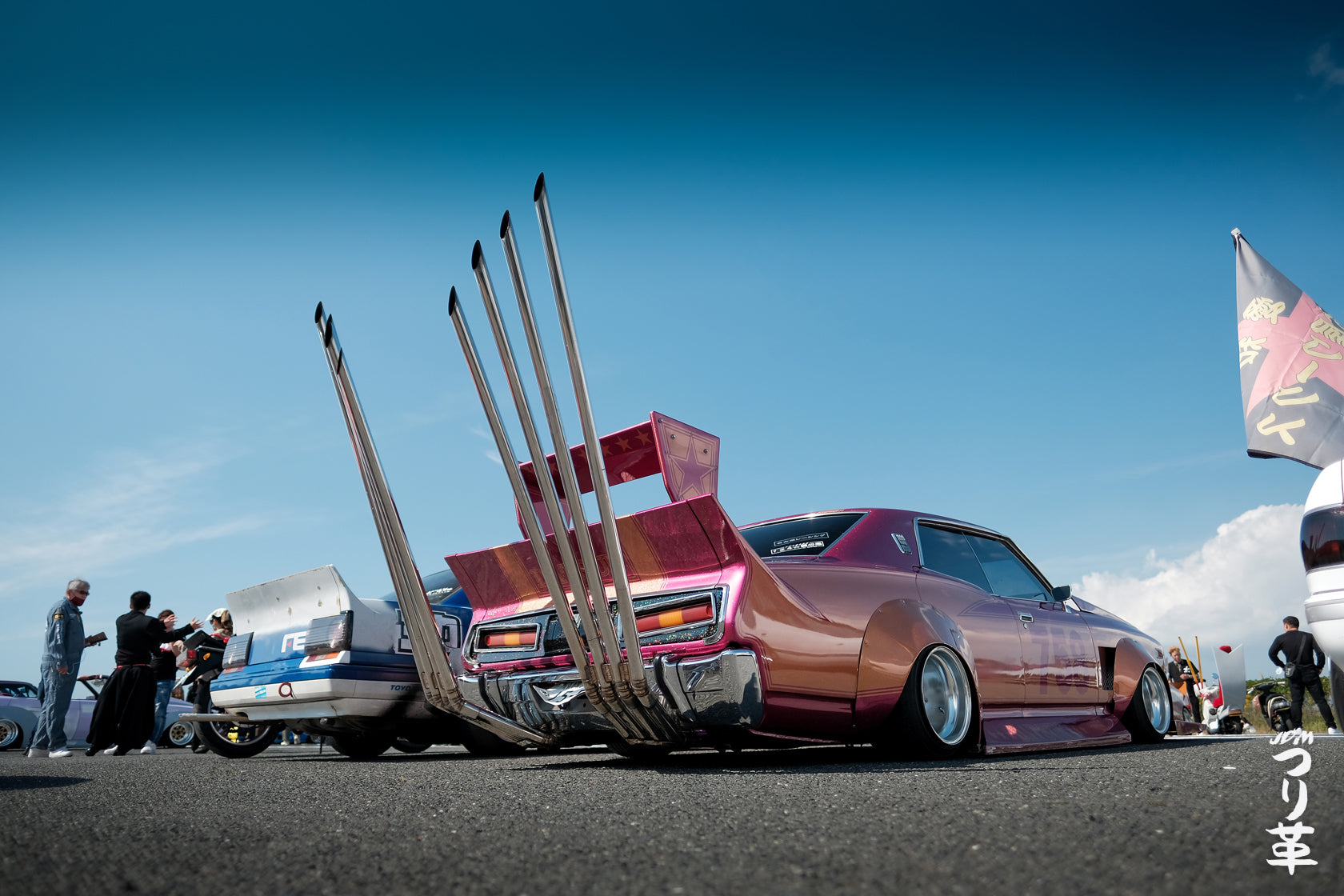 The largest car meet in Japan!
This year Hello Special Charity Event was absolutely INSANE and words fall short to describe what happened that day in Maishima! 
To put it simply, this was one of the largest car event Japan has seen in YEARS! Over a thousand cars / trucks / bikes showed up in Osaka for this last event in Maishima. The small artificial island has been holding a lot of car gathering the past decade but will be soon used for the 2025 World Exposition (in Osaka).
The event was "all genre" but Kyusha, Zokusha, Kei trucks and Dekotora were obviously predominant. And we're not gonna complain about that! Enthusiasts and teams from all over the country joined the party. Some came from Fukuoka or even Hokkaido! It was a great honor for us to be a part of it and have our booth at Hello Special event! 
Big shout out to Oda-san, Hello Special big boss, for organizing such an incredible party and for being able to gather so many cool cars!
Please enjoy this selection of photos from a car event that goes down in history!
 The Maestro, Oda-san (Hello Special)
 Thank you! \(^o^)/