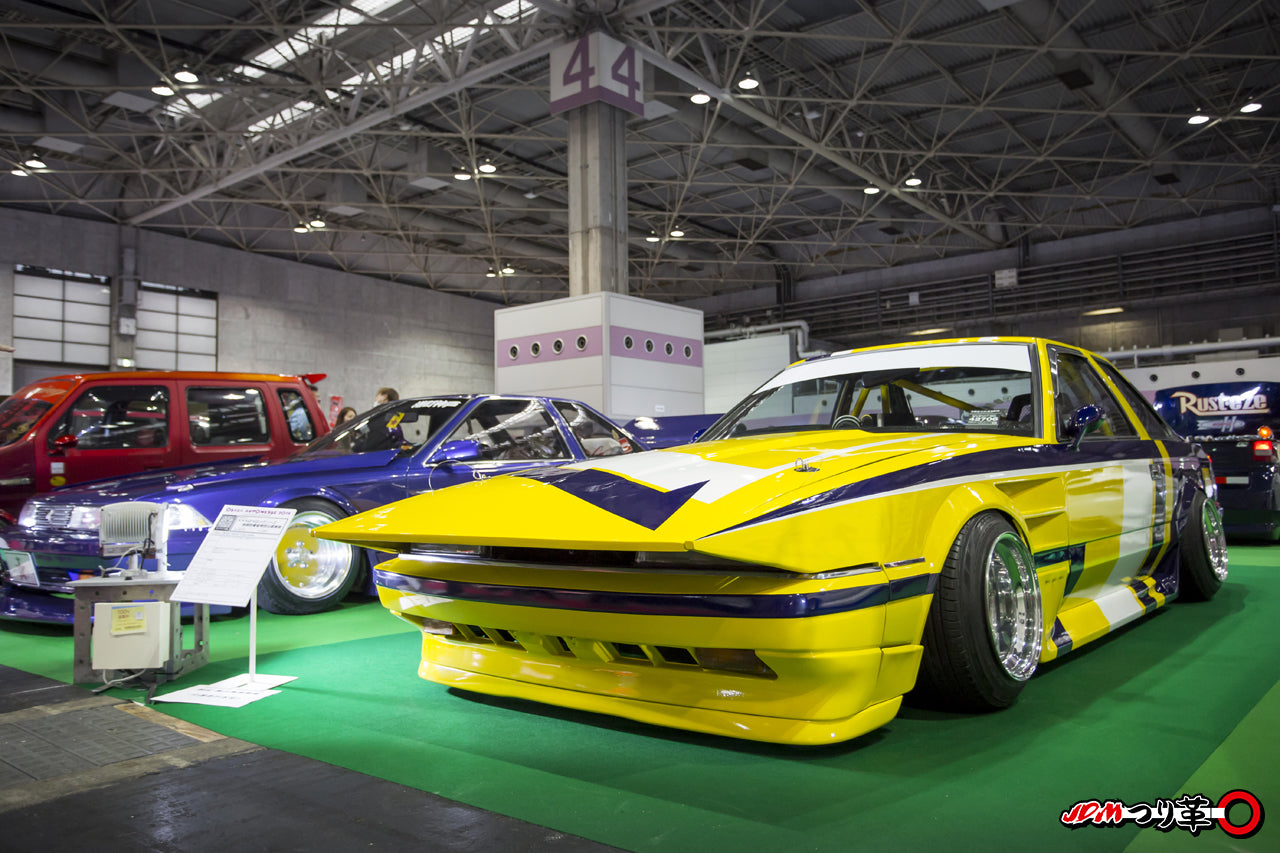 Osaka Auto Messe 2019
It's official, in 2019 the Kanjozoku are taking over! Osaka Auto Messe has always been a more "underground" oriented show. For instance, you wouldn't see boso cars or bikes at the Tokyo Auto Salon (well... the last few years seemed to prove this might not stay true). But this year, it even got better! Two of the most popular Kanjo teams showed up and brought a bunch of cool cars with them! Osaka flavor at its best! Please enjoy the few pics we got from the show!
 10 Soarer with Shark Nose and S130 tail lights
 Kanjo EF in front of No Good Racing booth
 Interesting cavering on No Good EK!
 Temple is an other famous Kanjo team in Osaka.
 Aslan, a local tuner specialized in racing Civic, built this crazy EG for one of the members of Temple. This is one of the fastest FF in the country!
 The Osaka Messe wouldn't be the same without the folks from
Hello Special
! Oda-san always brings the coolest cars and makes sure everyone is having fun!
Check out their blog >
here
< !
 Very cool line-up!
 Race inspired Carry
 New Focus Racing inspired wheel designed for wild Kei cars!
 The Vivid Cluster Suzuki Every didn't change much since last year, but still one of our favorite cars here!
 Properly used Bad Romance tsurikawa! (^o^)v
 131 Crown oldschool VIP style <3
 20 Soarer
 Celica XX on SSR Formula Mesh