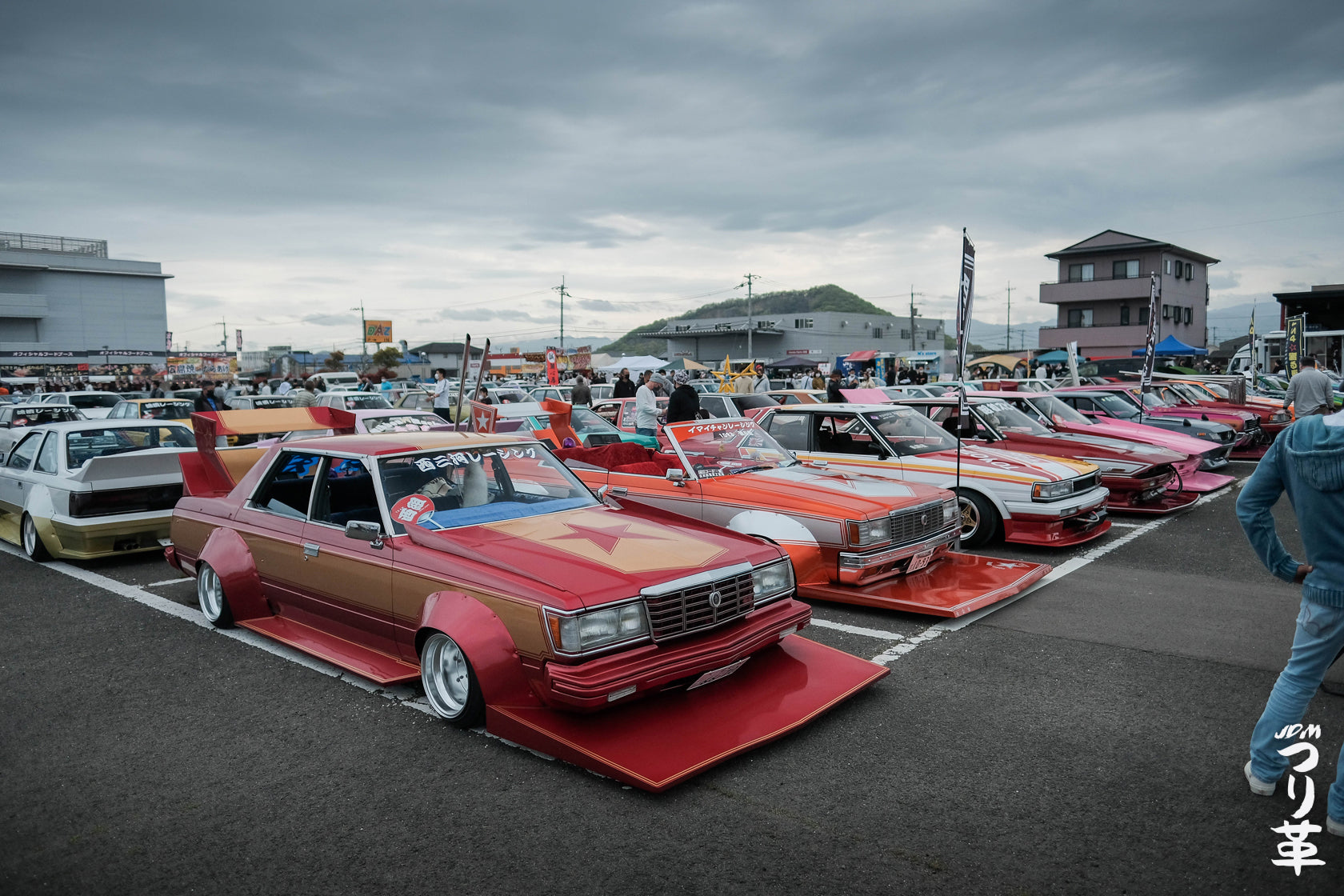 1 Day Kagawa★Kyusha Meeting
This one will go down in History! The 1Day Kagawa Kyusha Meeting held near the Takamatsu city (Kagawa Prefecture) was probably the largest Kyusha x Zokusha event from the past 5 years!
The organizers received more than 800 entry requests! Unfortunately, the Sun Messe parking area could fit "only" 500 cars. People came from all over Japan! From Kansai, Kanto and even from Kyushu! A lot of clean vintage cars and a lot of Zokusha, Kaido Racers and Gurachan too!
The event was Charity event to prevent drunk driving with very cool Showa (Japanese period 1926-1989) atmosphere! Everything went pretty smooth considering the number of cars! The police didn't even show up! That's new!
Please enjoy few photos form this incredible event!
It's still a mystery how the organizers could pull this event out of their hat! It is really hard to organize anything involving vintage cars and Zokusha these days... Now we can only hope that they'll be able to make it again next year! Till then, please stay safe and when in doubt... please Boso! \(^o^)/